INFO FOR TICKET BUYERS – FESTIVAL 2022 
Weekend Passes and Day Passes are on sale NOW!
The Vancouver Folk Music Festival will be going cashless for this year's festival!*
*Independent vendors may still accept cash.
New this year is a change in our ticketing process. Moving forward, instead of using deadlines, we are moving to a supply-based tiered structure. Once Tier 1 tickets are gone, Tier 2 prices take effect, so be sure to act fast to save!
The Vancouver Folk Music Festival will no longer require proof of vaccination for audience members to attend the 2022 Festival.
This decision was made after carefully considering feedback from our community, the size of the outdoor space, changes in public health orders, and to be consistent with industry standards at live events in the province and across the country. We thank you for your understanding and for continuing to support the Festival, and our commitment to the community!
Elders are 65+
Youths are 13 – 18
Children 12 and under enter for free with a parent/guardian ticket holder (Children must go through the designated Family Gate upon arrival)
Our office at 1945 McLean Drive is a shared office space, so tickets are currently only available online and through select record stores (listed below). By purchasing tickets to the Vancouver Folk Music Festival, you and any attendees utilizing such tickets agree to adhere to our Terms & Conditions.
Tickets are available at:
---
Performers have a busy summer of touring ahead and we need to give them the best opportunity to be able to perform at our Festival and on the rest of their tours. To this end we will be following contagious disease prevention protocols, and in specific areas of the Festival, staff, crew, and volunteers will need to wear masks and provide proof of vaccination.  We also want to look after our team and ensure the sustainability of the Festival.
We all look forward to these three days in July, so of course it's important to stay safe and look out for each other. We want your Folk Fest experience to be as wonderful as you've been imagining all year!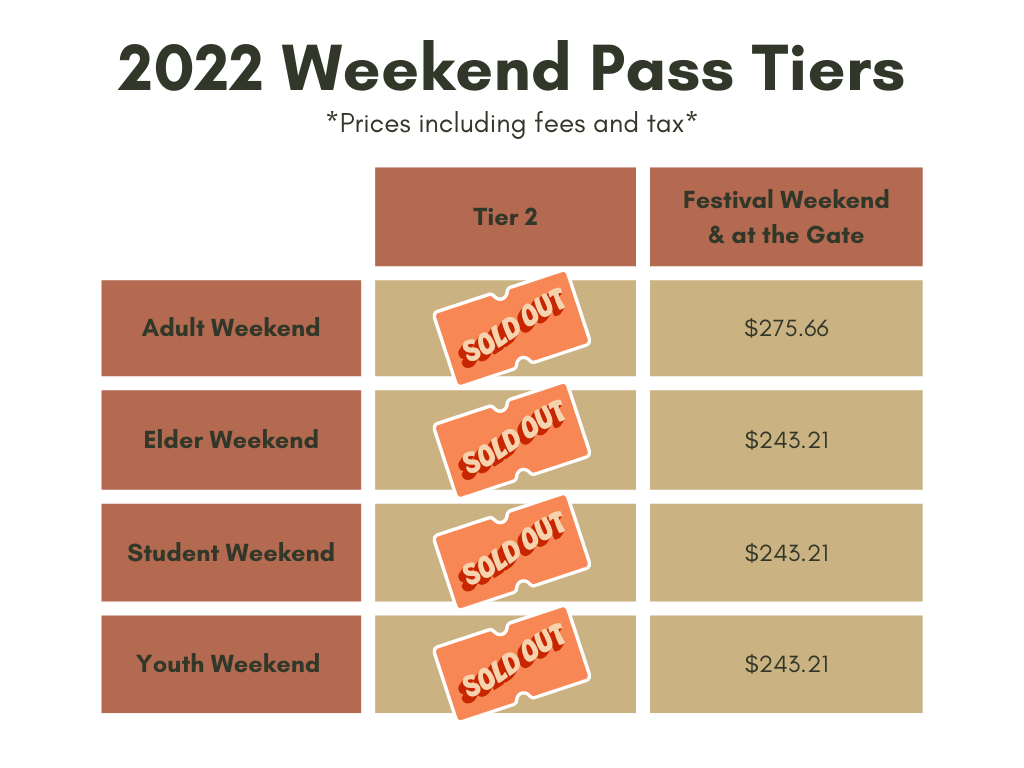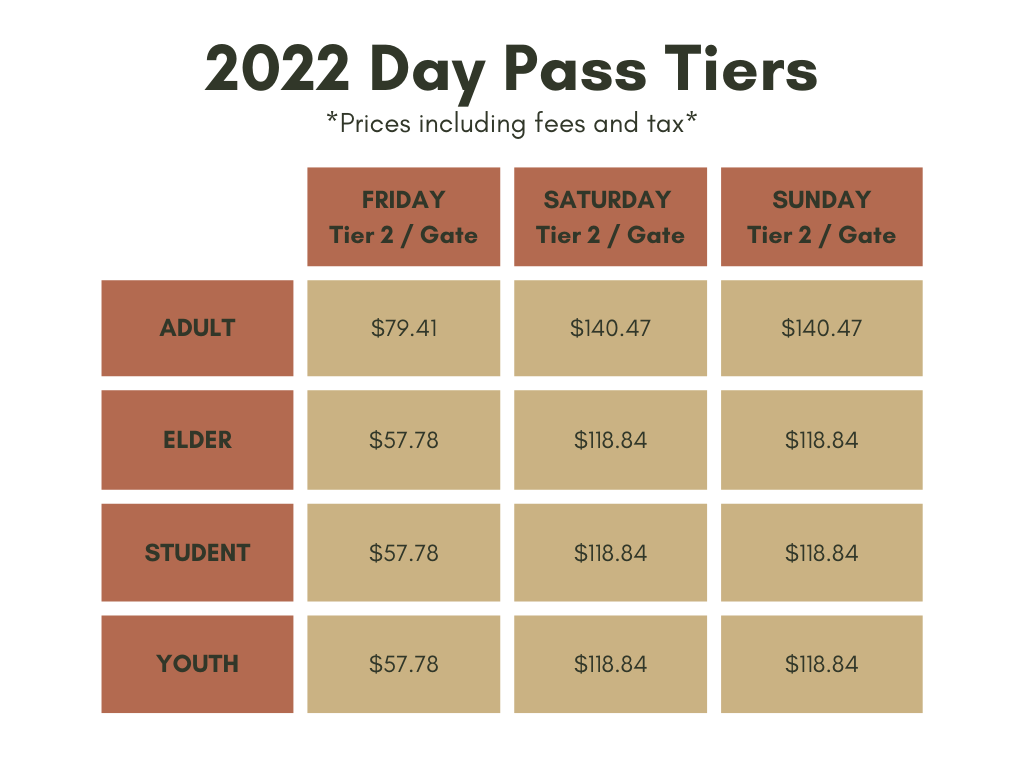 Terms and Conditions
You are responsible for yourself. You assume full responsibility and liability for your participation in and attendance at the Festival. This means you also assume all risks and dangers incidental to the VFMF, including loss or damage to property, personal injury, exposure to and illness from infectious diseases (including but not limited to COVID-19), or death, and hereby forever release and discharge  the Vancouver Folk Music Festival Society, and their officers, directors, employees, volunteers, contractors, agents, and  representatives harmless from any claim arising from such risk, even if arising from the negligence of the VFMF, the Vancouver Folk Music Festival Society, or their officers, directors, employees, volunteers, contractors, agents or representatives, or by third parties.
The Vancouver Folk Music Festival is NOT responsible for lost or stolen items. If you do lose something, please visit Lost & Found at the Info Booth. If you have not located your item before the festival ends, please contact our Office immediately after the Festival just in case we found it, or someone has turned it in.
We Like You Just the Way You Are. The Vancouver Folk Music Festival is committed to creating a welcoming festival environment in which everyone is comfortable and free from any kind of prejudice. Harassment or intimidation will not be tolerated.
You consent to receive first aid. You consent to have medical treatment and/or transport that may be deemed advisable in the event of injury, accident and/or illness during the event. You release the VFMF, the Vancouver Folk Music Festival Society, and all persons participating in any such medical treatment of all legal liability for any such actions.
Photography at Folk Fest. You acknowledge that people are using video and photographic cameras at the event and that your image may be captured on video or in photographs, which may subsequently be displayed or disseminated without your consent or payment of compensation to you, and you release the VFMF and the Vancouver Folk Music Festival Society from any legal liability for such filming, photographing or dissemination. You understand and accept that other than for personal use, images, film or video you obtain at the event may not be used without the prior written permission of the VFMF.
All ticket sales are final except in the situation of a full event cancellation by the VFMFS. Subject to the provisions below for an event cancellation, there are no exchanges or refunds once the tickets have been purchased. No exchange or refund will be issued if a Festival performer is changed or if their performance is cancelled, rescheduled or delayed. Changes to BC public health orders or the VFMF's vaccination policy will not entitle tickets buyers to exchanges or refunds. In the event of a full event cancellation, the VFMF will offer refunds and will inform ticket buyers through its official website about procedures for obtaining a refund.
Respect dancing/seated zones and chair heights. For those who need to use a higher chair we have an area for you at the Main Stage just behind the Access path, At side stages we ask you to place them so that you aren't blocking the views of others.
All bags will be checked. No exceptions.
No dangerous weapons are permitted.
No alcohol or contraband can be brought onto the site. Enjoy our Beer and Wine Garden responsibly.
Smoking and/or vaping anything is prohibited at Jericho Beach Park by City ordinance.
Loud, aggressive, or disorderly behaviour may result in removal from the site.