COMPLETE MEALS
B and B Concessions
17 varieties of made-to-order savoury and sweet French-style crepes.
Cheezee Does It
Old school comfort sourced from everyone's favourite ingredient…cheese! 
Vij's Gourmet Railway Express 
Curry art in motion! Butter chicken schnitzel, seared cod with mango cream curry, and Bengali squash & kale curry.
Dim Sum Express 
Stir-fried noodles, shrimp & pork dumplings, spring rolls, and BBQ pork buns.
G's Donairs 
Chicken, beef or lamb donairs with fresh homemade sauces, and falafels.
Mediterranean BBQ and Paella 
Grilled chicken, merguez sausage, or vegetables in pitas; dolmades; pita with humous or tzatziki; and Spanish paella.
Meet 2 Eat   
Kosher-style Mediterranean grilled meat (chicken, lamb), falafel, and vegetarian dishes.
Mobile Sugar Shack & Poutine 
Genuine "no shortcut" Québec poutine, Montréal smoked meat, and maple treats.
Smoke Shack 99
Pulled pork sliders, brisket sliders, brisket poutine, and pulled pork poutine.
The Kaboom Box
Salmon "Salmwich," veggie Van-Burger, venison burger, house salad, and vegetarian poutine.
The New Taste Wraps
Authentic Greek chicken, beef, lamb, and falafel gyros.
The Reef Runner Caribbean 
Roti, jerk poutine, Jamaican patties, plantain chips with jerk mayo, Tobago wraps, and ginger beer.
The Rockin' Wok
Asian-style stir-fry noodles and rice bowls and salads.
The Taste of Thailand
Spring rolls, chicken satay, chicken and veggie curries, and stir-fried rice noodles.
This Little Piggy
All your bacon needs in one place! Pulled pork sandwiches, Cajun chicken sandwiches, and more.
Urban Wood Fired Pizza
Made-to-order wood-fire pizzas.
PLANT-BASED FULL MEAL OPTIONS
Bandidas Taqueria
Hand-made, Mexican-inspired vegetarian food from the heart of East Van.
Chickpea Food Truck
Delicious plant-based comfort food with a Mediterranean chickpea twist!
El Coroto Kitchen 
A vegetarian take on a Venezuelan classic: grilled hemp and flax seed arepas filled with black beans, plantains, or squash.
Gaia Ma 
Classic Ayurvedic dishes, Kitchari waffles, mushroom burgers, mushroom miso soup, and pad thai salad.
Gourmet Salads & Wraps
A variety of gourmet salads and wraps, made with locally grown ingredients.
---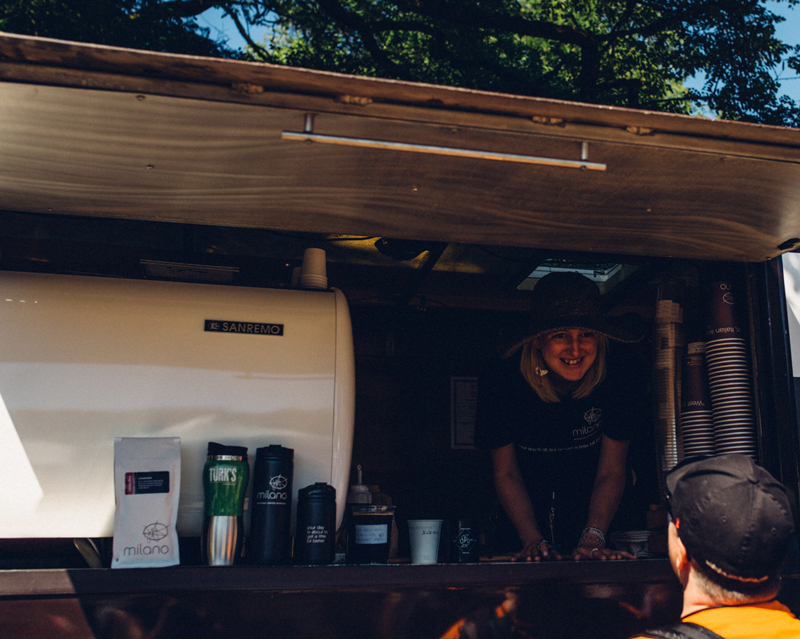 BEVERAGES
Green Coast Coffee 
Nitro cold-brew coffee, cold-brewed iced teas, freshly roasted coffee, maple coconut cold-brew latte, loose leaf teas, and lemonade.
I's Freshly Squeezed Lemonade
Freshly squeezed lemonade, bubble tea, black tea, green tea, and slush.
Kafka's Coffee
Cold-brew coffee, hot espresso drinks, and rosemary lemonade.
Milano Coffee
Iced lattes and Turkaccinos.
Nineteen02 Kombucha
Raw, organic, unpasteurized Kombucha, fresh teas, and water kefir.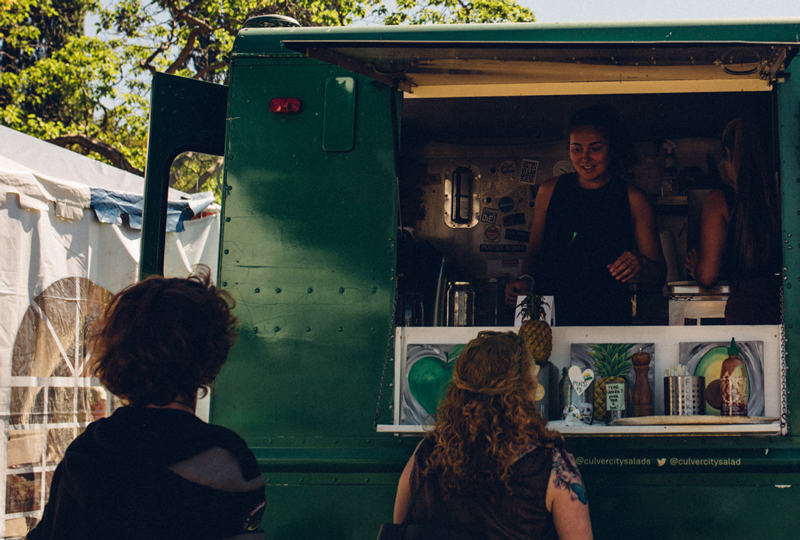 SNACKS
Gary's Kettle Corn
Sweet and salty kettle corn and caramel corn.
Hippie Snacks
Coconut chips, coconut clusters, garden chips, granola, and sesame snacks.
It's All About Grill
Asian-style BBQ chicken, beef, and pork skewers and bacon-wrapped hot dog skewers.
JJ's Hot Cobs Ltd.
Freshly roasted corn, butter, and a wide selection of savoury salts.
The Original Hurricane Potato 
Deep-fried spiral potato and zucchini on a stick, with 15 seasonings and sauces.
Whales Tails™ 
Crispy fried dough with a choice of sweet and savoury toppings.
---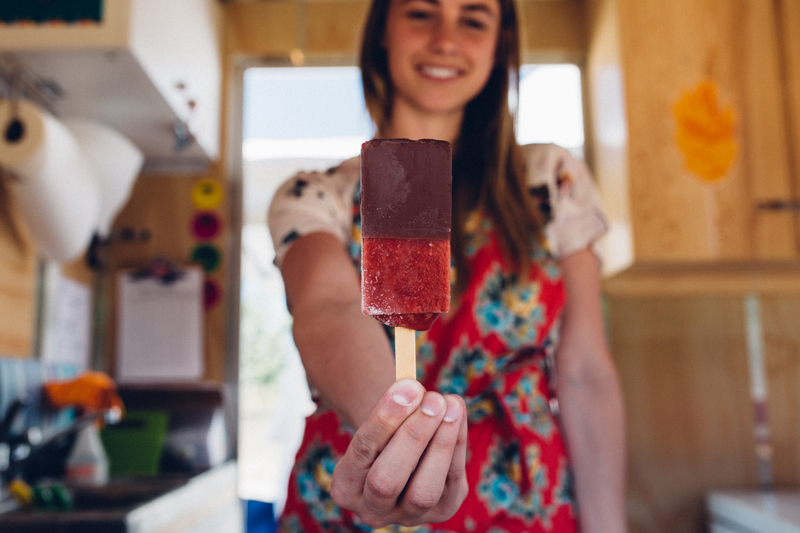 DESSERTS, BAKED GOODS + FROZEN TREATS
Earnest Ice Cream
A local favourite: small-batch organic ice creams.
Fiasco Gelato
A Calgary classic: small-batch gelato and sorbetto
Marie's Guilt Free Bakery
English muffins, strawberry shortcake, savoury pastries, and flatbreads.
Mexi Pops
Mangos on a stick, fresh fruit popsicles, yogurt and cream pops, chocolate bananas, and energy bars.
Rain or Shine
Small-batch ice cream inspired by seasons, suggestions, holidays, cravings, beer, experimentatio,n and much more.
Salt Spring Island Fruitsicles
Fruit-focussed frozen treats, including coconut cream, strawberry yogurt, fruit punch, rhubarb cardamom, and blackberry lavender.
Slavic Rolls 
Ribbon-wound caramelized pastries baked on a slowly turned rotisserie, above an open fire.