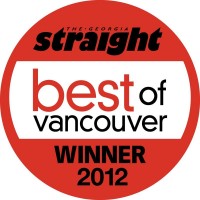 Do you think the VFMF is the "Best Music Fest" in Vancouver? In 2012, the whole city agreed with you if your answer was "yes I do" – and now the competition is happening again for the 2013 honours! The Straight's "Best of Vancouver 2013" poll is on, and we'd love your vote!
However you vote, if you pick your "tops" in 30 categories or more, you're eligible to win snazzy prizes. So it's a "win" all around.
Click HERE to cast your votes.
(Voting closes July 17)