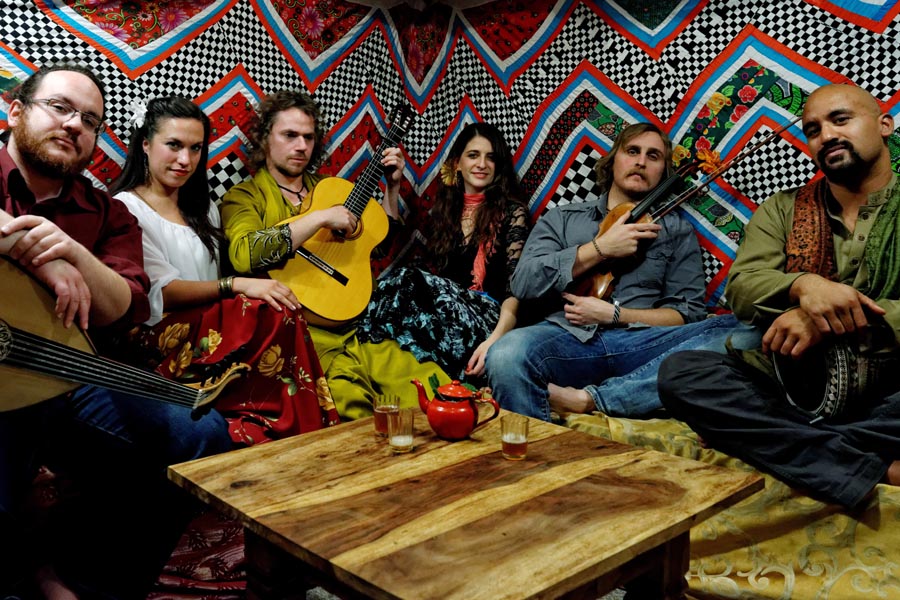 Led by singer and flamenco dancer Tamar Ilana, Ventanas repertoire weaves in and out of upbeat Bulgarian tunes, and Greek, Turkish and Sephardic love songs, leading audiences through windows into other times, lands and cultures.
The band formed in 2011 when Ilana came home to Toronto from studying flamenco in Seville, Spain and met up with Mark Marczyk. They began exchanging tunes and in no time had formed a band.
Ventanas explores the music and dance backgrounds of its members. They revel in exchanging musical forms, rhythms and ways of expressing emotion, and find that in the joy of playing music together, these forms lend themselves easily to be blended and merged. Be it violin on a flamenco piece in 3/4, or flamenco footwork on a Turkish-Sephardic song in 9/8, what truly matters is the communication between members on stage and throughout the creation process. Ventanas released their debut album in September 2013 at Hugh's Room in Toronto.
Tamar Ilana & Ventanas are sure to captivate VFMF audiences with their traditional folk and world music song and dances that are both musically and visually stunning.