Samantha Martin and Delta Sugar (ON)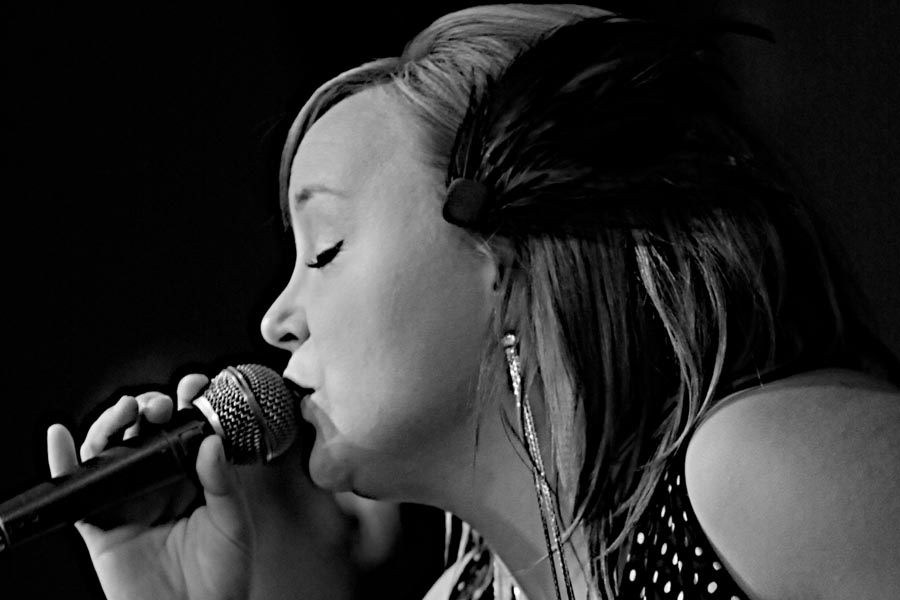 Her voice is a force of nature. One of the rising stars in Toronto's roots-rock scene, Samantha Martin can belt out early rock 'n' roll, gospel, blues, country and rockabilly with equal ease. Martin can be seen frequently on stage at The Dakota Tavern, Toronto's most respected Americana/Roots venue.
Further listens to this compelling second album by Martin reveal that she is a hell of a songwriter also. In July 2013 she road-tested a new sound with her new band Delta Sugar. In this new gospel infused, blues and soul formation, Martin's music is stripped down and raw. The latest incarnation of this artist, as she refines her craft, results in "gorgeous triple part harmonies and distinct guitar tones" (Exclaim!) Along with Martin on vocals and acoustic and steel guitar the band includes Stacie Tabb and Sherie Marshall on vocals and percussion and Michael McCallum on electric guitar.
This truck driver's daughter is the real deal. Martin's seasoned soulful rasp sometimes soothes but almost always inspires and is destined to only get better with time.