Riccardo Tesi & Banditaliana (Italy)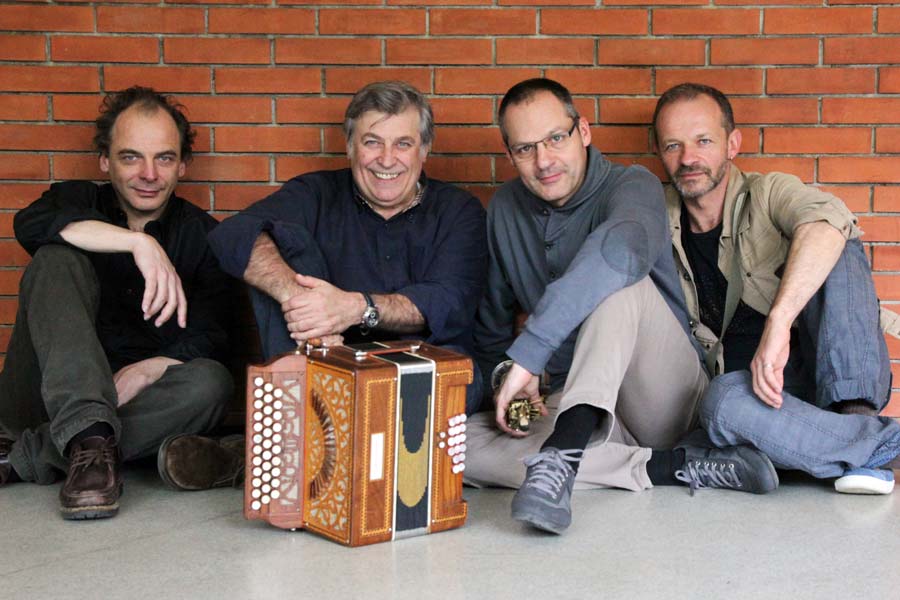 Photo: Carlo Chiavacci 
Riccardo Tesi and Banditaliana is one of the best known Italian groups on the international world music scene today. From the very beginning, the group has offered a magical fusion of Tuscan traditional forms and rites, jazz nuances and songwriting – fresh, sunny music with a heady Mediterranean scent and no boundaries.
Banditaliana was founded in 1992 by composer and master diatonic accordion (melodeon) player, Riccardo Tesi. Pistoia-born Tesi is considered one of the most daring and authoritative musicians in European music. Guitar virtuoso and vocalist Maurizio Geri, whose style blends Mediterranean sounds with swing-manouche improvisation, and saxophonist Claudio Carboni, whose smooth phrasing was developed through time spent playing music for the ballo liscio (Italian popular dance music), have been band members since its inception. Recently joining the group as their new, eccentric, and creative percussionist is "fast foot" Gigi Biolcati.
Original compositions, instrumental virtuosity, engaging rhythms and refined arrangements are the key stylistic features of the group. Banditaliana proposes an innovative music that evokes Tuscany entirely; they use traditional ingredients to "cook" their music, and then take it around the world to have dialogues, to be seasoned by, jazz and other influences. Banditaliana is a bridge between tradition and innovation: one enriches the other in a continuous and lively conversation.
And we get to listen in!