Quique Escamilla (ON)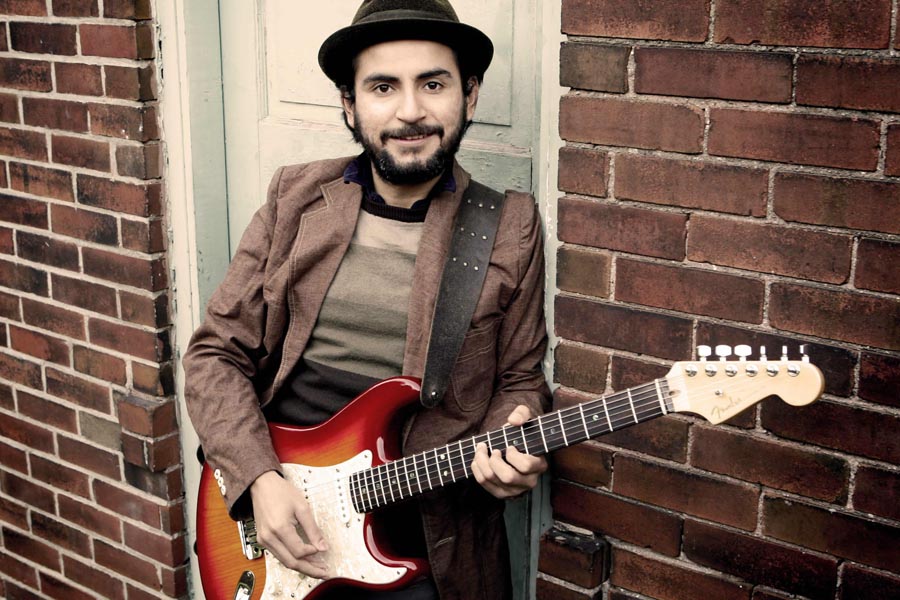 Since arriving in Canada in 2007 from the warm tropics of Chiapas in Mexico, Quique Escamilla rapidly became a rising star on the Canadian music scene. Toronto-based Quique is a talented multi-instrumentalist, singer-songwriter, and producer who fuses traditional Mexican musical styles like ranchera and huapango with the modern sounds of rock, reggae, pop, ska, cumbia, bolero, jazz, and other Latin American rhythms. 
He was raised in a family of six, and started singing at the age of four at family reunions. At six, he asked to sing with the in-house six-piece Mariachi band in a crowded restaurant. That night, Quique performed the classic ranchera song "El Rey" in front of an audience. In that moment, he discovered the thrill of performing and the powerful magic of live music – and was hooked.
Now, after twenty-five years of performing live, Quique is sizzling. He breaks down language barriers with his strong voice and passionate delivery. His lyrics carry powerful messages inspired by social and political issues: human and civil rights, immigration reform, global conservation, racism, discrimination, oppression, and indigenous rights. He galvanizes audiences with his electrifying live show.
And despite the distance from his homeland, Quique remains intimately connected to his Mexican roots and passionate about sharing a fresh flavour of Mexico with you.