Pacifika (BC)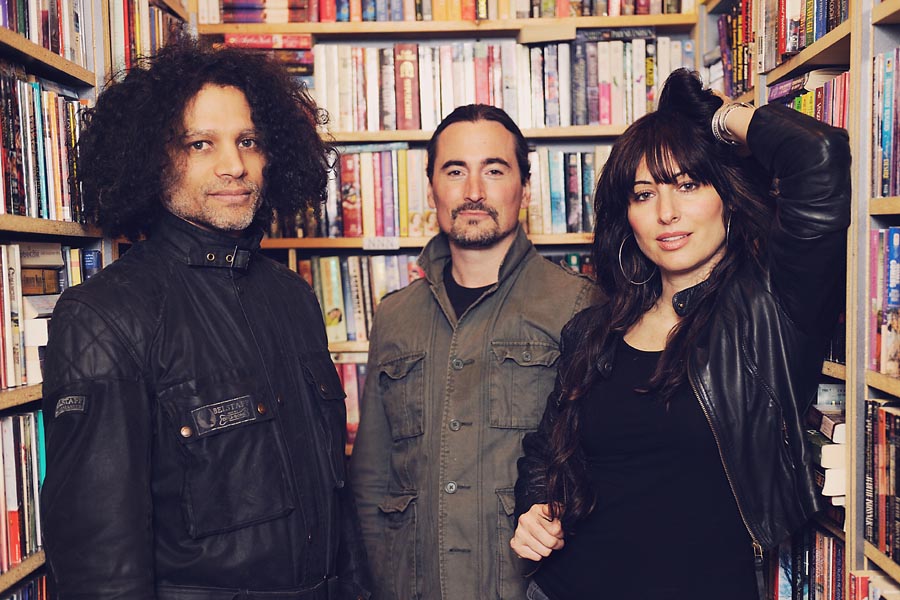 What does a band sound like when comprised of a Peruvian-born singer with a love of flamenco and electronica, a dub-infused bassist raised in Barbados, and a Canadian-bred guitarist with roots in 1980s new wave? To find out go hear Pacifika.
As Canadian music stories go, Pacifika is an almost quintessential testament to our country's policies on diversity. In this case talented musicians from different countries and cultures discover each other on the West Coast and find common musical ground—each participant contributing her or his own influences and experiences. This is the stuff of confluence and chemistry, and every once in a while in this world when it all comes together a special new sound is created. That happened with Pacifika.
The group features multi-talented Silvana Kane, a Peruvian-born singer, composer, and actress who was a part of the pop band West End Girls. New Westminster guitarist Adam Popowitz creates atmospheric soundscapes. Adept at new wave, classical, and pop, he's also a record producer responsible for a catalogue that includes everyone from T. Nile to the Armenian folk music of Miriam Mattosian. Dub-wise bass player Toby Peter, born in Canada and raised in Barbados, adds influences from the greats of jazz and hip-hop. Joining them onstage is Elliot Polsky, one of Canada's most accomplished multi-percussionists. Their music draws you in with seductive vocals, bits of electronica, dub reggae, and Spanish and Latin elements.
Released by Six Degrees Records and Motown/Universal in the spring of 2008, their debut album, Asunción, appeared on many "best of" lists. Their video of the song Me Caí has had over 50,000 views on YouTube. They have since released Supermagique, and new album, Amor Planeta (Six Degrees Records), will be released on May 6.
Pacifika is a band on the rise. Be sure to catch the wave.