Oliver Swain's BIG MACHINE (BC)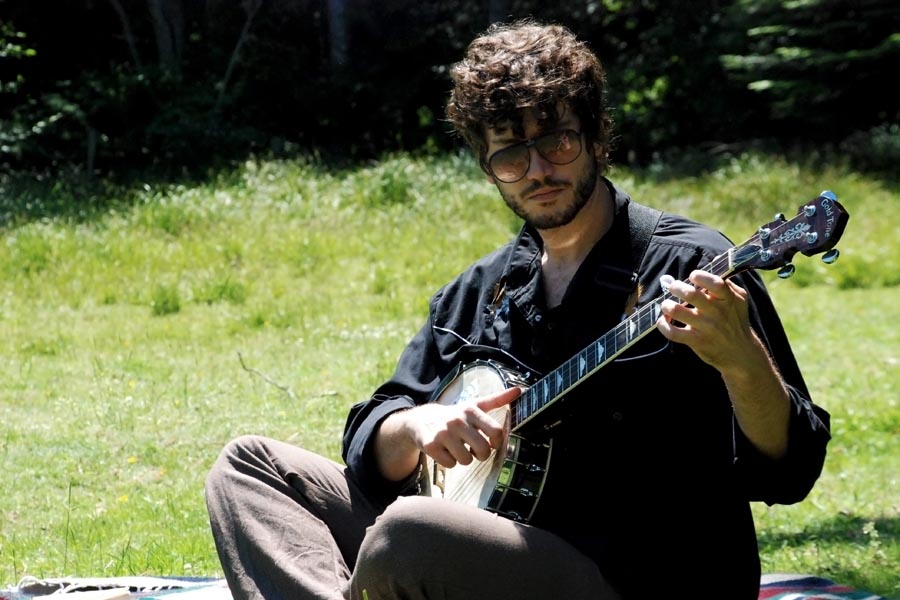 Oliver Swain is something out of the ordinary: an old-timey troubadour, a wandering musician who tells stories and pulls you in with a lopsided smile, a pure, fine voice, an astonishing range and compelling skill on the banjo and stand-up bass.
In high school, at the height of the grunge era, he was unapologetically collecting wax record cylinders and claiming Robert Johnson as his favourite musician. He has earned his stripes as a veteran folk musician playing with notable folk and bluegrass beloveds from the Bill Hilly Band (now The Bills) and Outlaw Social, to Scruj MacDuhk and Ruth Moody.
Adept on multiple instruments—his banjo-fied rendition of I'm on Fire will break your heart— Swain is an absolute genius when he and his bass are in step, pas de deux. Whether solo or as with his big machine, he uses his incredible vocal range to undeniable effect, teasing out nuance and unsuspected ache in the lyrics of his songs.
But even alone with just his bass, Swain is an enthralling musical presence. With his most recent release, Tower of Song—In City and In Forest, a creative tribute to Leonard Cohen, he continues his undeniable contributions to the canon of Canadian folk music.
(with thanks to the Calgary Folk Festival / TLG/SS)