Oh My Darling (MB)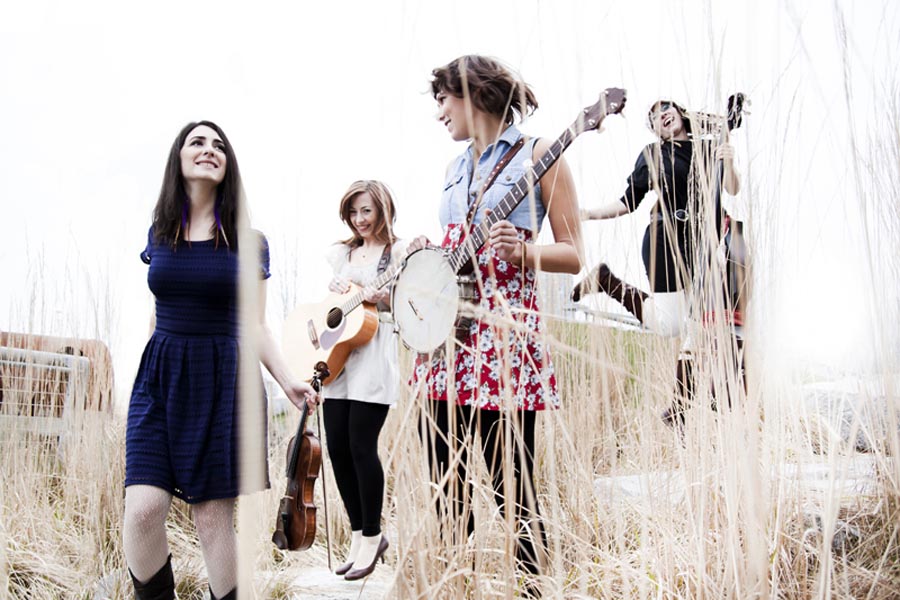 It all started roughly six years ago with a jam session on a wintery Winnipeg afternoon, just a few gals sitting around, trading tunes and singing songs – and thinking about their future. Half a dozen years later, Oh My Darling's future continues to unfold as it should, as the buzz continues to grow for their prairie roots mix of bluegrass, Appalachian old time, southern twang, Franco-folk and  Métis fiddling – a veritable melting pot of musical languages.
They've released critically acclaimed albums, are touring ceaselessly to Europe, across Canada and to the US. They have earned opening spots for Blue Rodeo, Tegan & Sara, performed at Trafalgar Square's Canada Day celebration in London England, The Winnipeg Folk Festival and Tøndor Festival (DK), among others. They've also been topping campus radio charts, and can be heard regularly on CBC Radio and Radio Canada. They have received rave reviews for their recordings and performances, and had three albums nominated for a Western Canadian Music Award. The gals are crowd favourites for their superb musicianship and for their energetic live shows.
You'll hear fast fingered claw-hammer banjo, saucy fiddle, grooving double bass and feisty vocals that sing of the simple values of everyday life. Oh My Darling can shred and holler, they can make you dance and they can make you weep. When these gals are on stage your heart is in their hands.