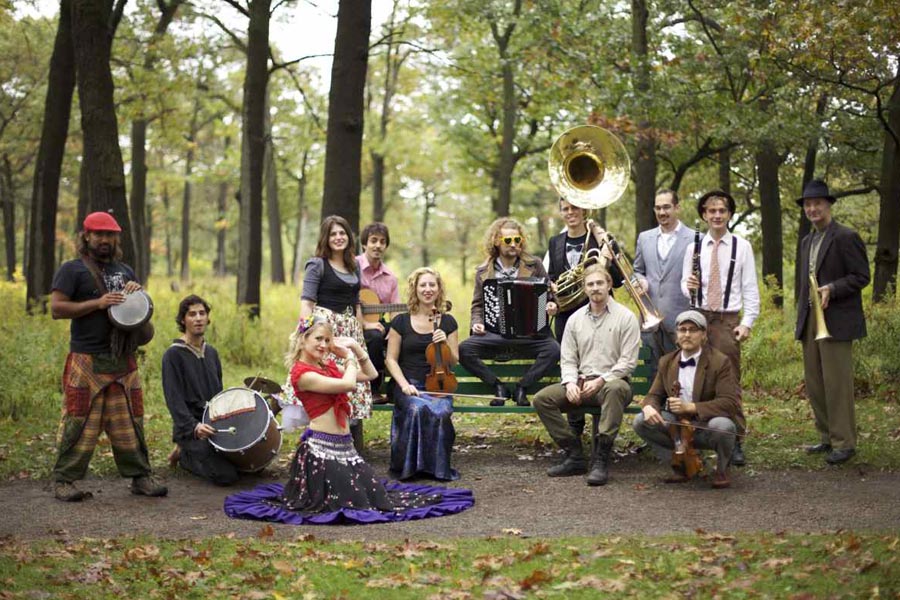 In the mood to get down with some Balkan-klezmer-gypsy-party-punk-super band music this summer?
Of course you are!
Guerrilla folk revolutionaries the Lemon Bucket Orkestra are coming to the fest, and you don't want to miss a sec of this glorious assembly. Revered music publications like the Wall Street Journal describe them as "adventurously multicultural…amazing", praising their gritty, high-energy take on traditional folk songs from across Eastern Europe.
Live in concert, this great big band delivers a wild, joyful experience – a celebration of tradition and culture with an explosive punk spirit, "an ecstatic street parade that erupts from the collision of nostalgia and imagination".
Nominated for a 2014 World Music JUNO among other award-type nods, this outfit is on a tear, and we're thrilled they're part of this year's festival.