Frank Yamma (Australia)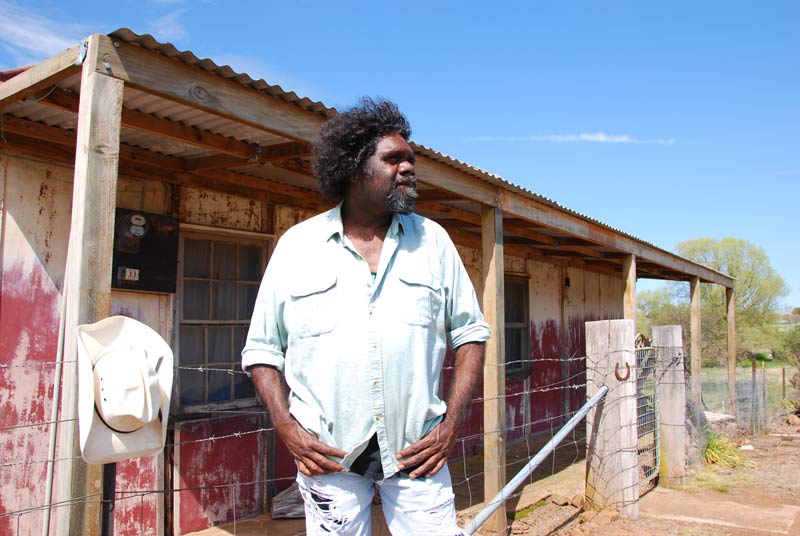 There are some singers who grab your attention in one note. The quality of their voice cuts through other noise, and you sit up, attentive, listening to make sure what you thought you heard was true. Frank Yamma is one of those singers.
Frank is also a gifted songwriter and guitarist, a traditional Pitjantjatjara man from Australia's central desert. With his soulful, resonant voice (described as a mix of honey and gravel), he is regarded as one of Australia's most important indigenous songwriters. Yamma's sometimes brutally honest tales of alcohol abuse, cultural degradation, respect for the old law and the importance of the land are potent statements, visceral "shouts of pain".
He was born at a waterhole in Kaltukatjara, in Australia's Northern Territory, and grew up in Alice Springs. Frank's father was Isaac Yamma, a country singer and one of the earliest Australian musicians to become well known for singing Western-style songs in traditional languages. Frank performed with his dad's band, and in a group with his seven older brothers before playing solo and in other groups, to some acclaim. In 1999, Yamma formed Piranpa. The name means "white" in Pitjantjatjara, a reference to the fact that all the other band members were "whitefellas". Fans and awards followed.
For over a decade Yamma's music career was put on hold, but in 2010, with the support of David Bridie*, he released his debut solo album, Countryman.  Frank is now making waves around the globe for his incredible voice, thought-provoking and powerful lyrics, expressive guitar and soulful bluesy-folk and country ballads.
*David Bridie is performing at the festival as well.