Fish and Bird (BC)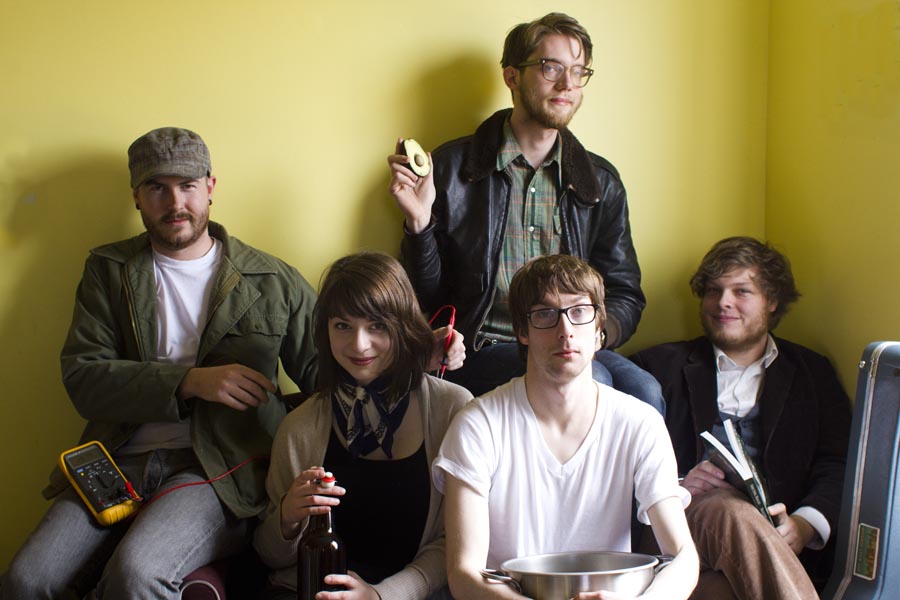 Fish & Bird were once Victoria's most promising folk duo, but over the past few years they have evolved into Canada's most unique folk-rock ensemble.
It began in 2006 as an acoustic duo of Taylor Ashton (banjo, guitar, vocals) and Adam Iredale-Gray (fiddle). In 2007, they put together recordings of a few of Ashton's quirky folk tunes, made cases out of recycled file folders, and labeled them "Fish & Bird" (with homemade rubber stamps). Their sound was a hometown hit. 
Then, their take on 'folk' included original songs in odd time signatures and traditional murder ballads with rock beats. 2009's Left Brain Blues was a more mature exploration of the space between folk traditions and reckless creativity, with Ashton and Gray playing multiple instruments. Some of the friends they enlisted to fill out the sound on record and at live shows became permanent band members. Fish & Bird became the five-piece indie-folk powerhouse we know today.
Their music hovers somewhere in the void between newgrass and Indie-folk. Folk is kind of the main idea, but nowadays kids get their records from all over the place.  Bluegrass, Country, Art-rock, Jazz, the Beach Boys – these individual influences come out if you listen, but the strength is in the blend. The songs get you in the heart and the music screws with your brain.
Every Whisper Is A Shout Across the Void came out in 2012, featuring the band pretty much exactly as they sound playing together all at once. And while we wait for their next juicy disk to drop, come see them at the fest: they have weird vocal improv sections, rock out in 11/8, sometimes it seems like they're playing bluegrass, and they just might make you cry.