Beppe Gambetta (Italy)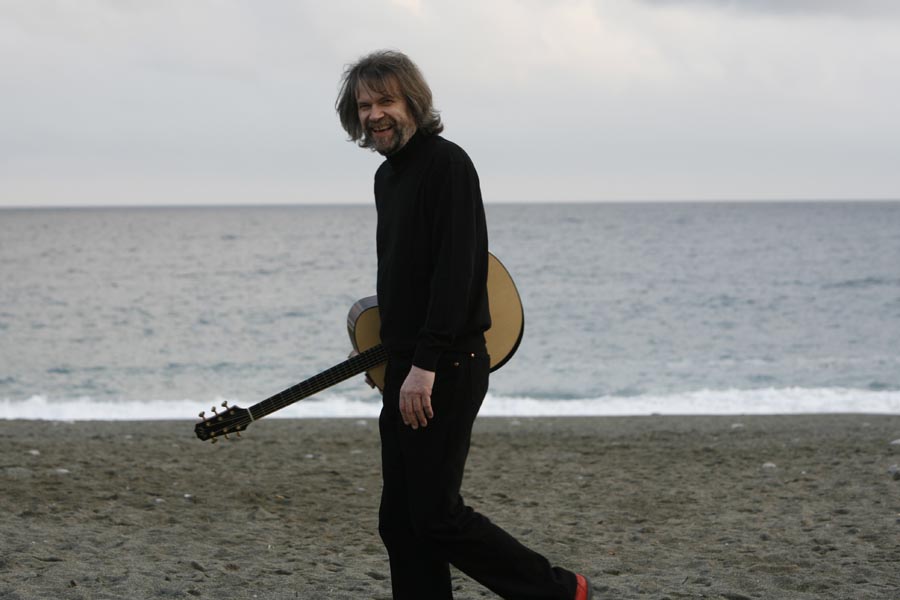 Genovese guitarist Beppe Gambetta's playing and singing stand out for their artistry, and for the emotional connections they evoke with his audiences.
Gambetta's high level of technical excellence serves to reveal a brilliant, playful mind that is always exploring and innovating while staying firmly rooted in tradition. He is continually composing his personal mosaic of sounds and flavours.
Beppe is an Italian musician in love with both American roots music as well as the music of his native country. With America in his heart and his roots in the sun and the olive trees of the Mediterranean, he naturally and seamlessly bridges the shores of the two continents. Gambetta creates, in spite of the interposed ocean. a musical "koiné" (fusion) where American roots music and Ligurian traditions meet; emigration songs and folk ballads, steel string guitars and vintage harp guitars not only co-exist but interact, weaving a deep dialog unaware of any rigid classification.
While Beppe still lives in his native Genoa, he travels to North America at least three times each year. He has played prestigious festivals like the Walnut Valley Festival in Winfield, Kansas, MerleFest, Colorado's Four Corners Festival and a variety of Canadian Folk Festivals. In his career, he has performed with some great heroes of the folk scene such as David Grisman, Gene Parsons, Doc Watson, and with the Men Of Steel, an international guitar summit with Dan Crary, Tony McManus and Don Ross.
Join Beppe for some strolling music, intolerant of frontiers and passports. It is waving to us. Let us follow.