Ashleigh Flynn & the Back Porch Majority (OR)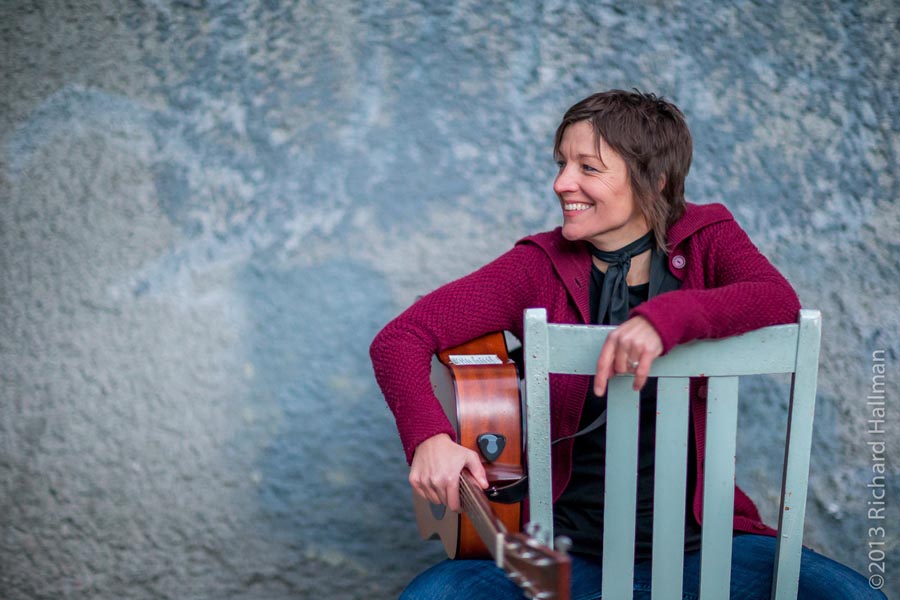 Ashleigh Flynn grew up in Kentucky and cut her teeth on local bluegrass music. She arrived on the national scene in 2008 with the release of her third record, American Dream, and continues playing national and international stages with the release of A Million Stars (2013), her fourth studio effort on her own Home Perm Records. The recording features stories of important pioneering women that history has largely ignored.
Flynn's music and narrative is deeply rooted in the American experience – the true blue Americana of folk, blues, country and rock. Her songs could be inspired by a cowgirl painting, chronicling the story of two cowgirls who rode the outlaw trails in the late 1800s, disguised as men or tunes with a strongly contemporary message. Her See That Light, a seemingly fun little blues ditty, is a sermon to those who might judge certain types of love unlike their own, and warns of the resulting harm caused by such hypocrisy.
A prolific songwriter, Flynn is also an electrifying performer blessed with unbridled charisma. She has performed at many a music festival including Bonnaroo, Bumbershoot, Falcon Ridge Folk, High Sierra, Gamble Rogers, Sisters Folk, and most recently the 30A Songwriters Festival in Florida.
She has also traveled the globe, peddling her wares, and regularly warming tours for Todd Snider and Nanci Griffith, as well as opening shows for John Hiatt, Shawn Colvin, and Band of Heathens, among others.