Amos Lee (PA)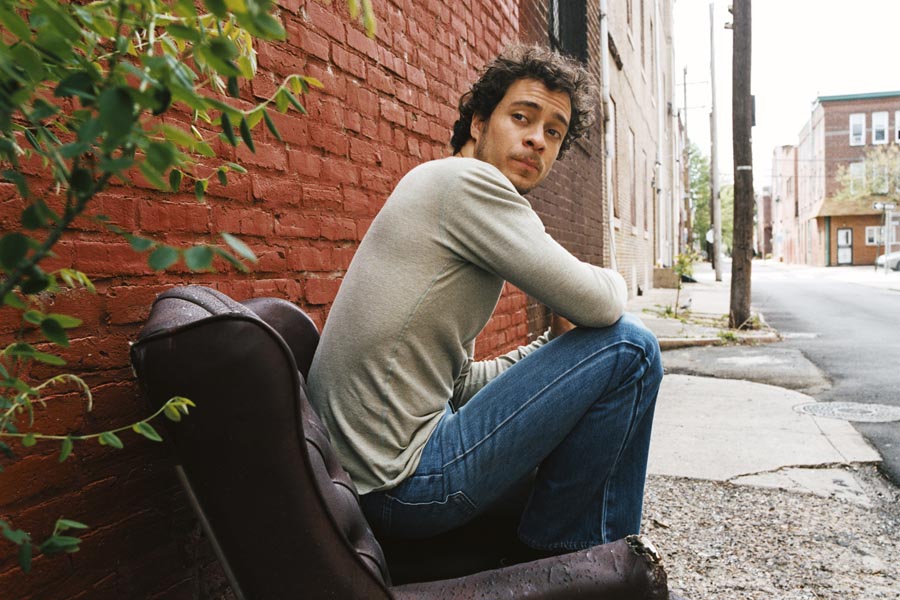 With a laid-backed style, dusty, evocative voice and acoustic Americana sound, Amos Lee straddles a range of genres in his quest to connect honestly and emotionally with his audience. Mission accomplished.
"My favorite time in music is probably 1970-75. Still Bill by Bill Withers, Harvest by Neil Young, John Prine's first album, James Taylor's One Man Dog—I hope I can bring the same sort of spirit I hear on those records," he says. From old-timey to reverential, soul to Appalachian, funk and jazz – his musical career has been spent exploring the American songbook's capacity to hold and express his emotional tides.
The Philadelphia native became serious about performing while attending university in the mid-'90s. After graduating, he taught elementary school before pursuing a full-time music career about a decade later, waiting tables and bartended while honing his songwriting skills. He eventually landed some high-profile opening-act gigs with the likes of Norah Jones, and the rest is history. Recording and touring on his own followed in short order. A half-dozen releases later, as Lee's fan base grew, he released his latest offering in 2013: Mountain of Sorrow, Rivers of Song. Recorded in Nashville in 2013, the album included collaborations with Alison Krauss and Patty Griffin.
Lee is a singer equally at home in a smooth, soothing R&B groove or soaring in bittersweet cadences over the emotional razor-wire of everyday life, relationships and struggles. He visits the VFMF with his band.