Happy spring, happy Easter & happy long weekend, fellow folkies.
Early Bird tickets go on sale Monday!
And, ta da, we're announcing our first Sneak Pete of the 2016 line up here – a glimpse into the great tuneage to come.
Don't forget, we have a do-not-miss concert coming up in a couple weeks. Tickets are still available. Read on – and have a great long weekend.
---
Spring has sprung, and the Early Birds are here,
Get your tix at a discount, then give a big cheer!
Your first chance to get your 2016  festival weekend pass at this year's Early Bird rates is Monday, March 28.
Our suggestion? Buy early, buy many! All you Early Birds go 
HERE
 on Monday to get your worms.
---
1st Sneak Pete of the Week: Ten Strings and a Goat Skin
 "A seamless, polished, barrel-drum-tight, rhythmically innovative & wildly entertaining traditional music powerhouse." – The Guardian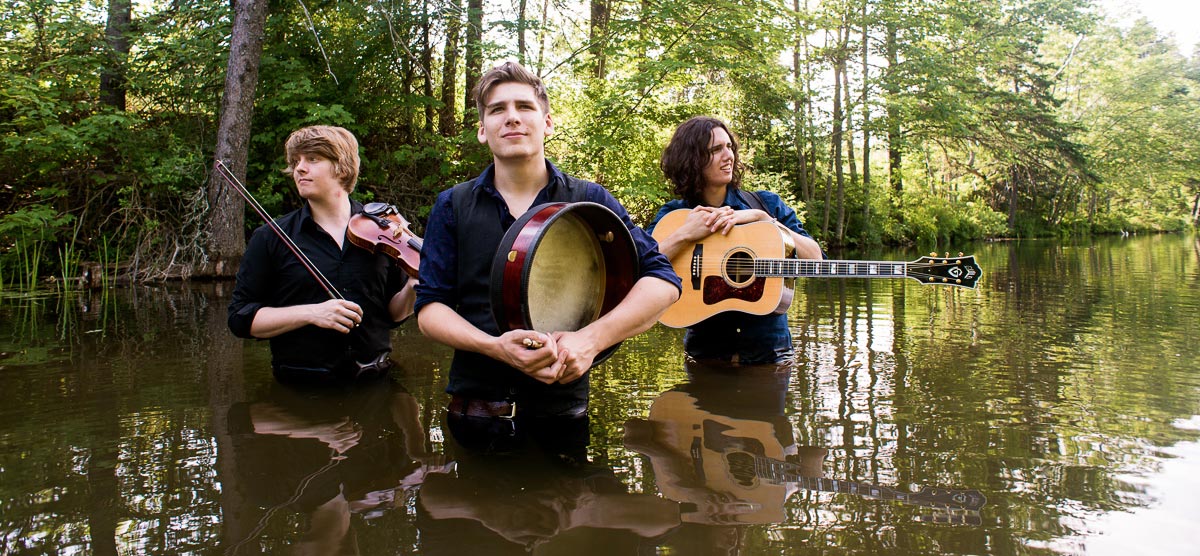 We're kicking off our 2016 Sneak Pete announcements with a young trad/folk/fusion bilingual trio from PEI that we know you will love! Boy howdy, these guys are good.
Playing Irish, Acadian, French and original creations infused with modern and world rhythms, these musical dynamos have crafted a fiery traditional sound that's feels brand new – an amazing feat for young guys basically just out of their teens. 
It's trad music in the hands of a new generation – full of energy, passion, and spirit. Come see these ECMA winners, and join a growing movement of fans from all over the world who find TSAAGS's Jesse Périard and brothers Rowen and Caleb Gallout "intoxicating".